Brewers Association of Maryland Technical Summit
June 12, 2019 @ 8:30 am

-

4:15 pm

$75 – $125
About the 2019 BAM Technical Summit
In an effort to provide ongoing educational support to its members, the Technical Committee of the Brewers Association of Maryland is hosting its inaugural Technical Summit. This Summit will take place on Wednesday, June 12, 2019 at Hood College in Frederick, MD. Topics covered are intended to provide brewery owners, operators, and staff with specific education related to technical brewing, quality assurance, quality service and dispense, and brand management. The tracks that attendees can follow include Brewing and Fermentation Quality and Brand Quality. Matt Stinchfield, Safety Ambassador at the Brewers Association, will deliver the keynote address.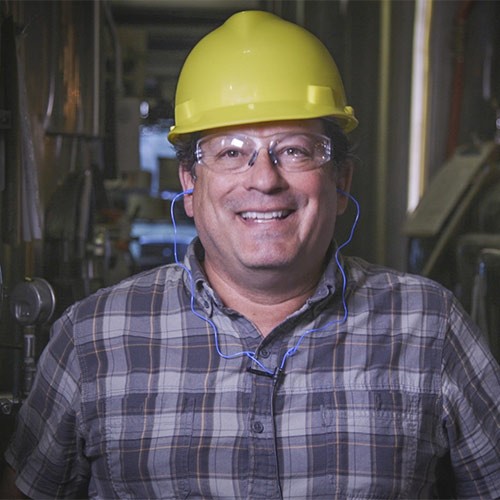 Passes Information
Passes to the 2019 Brewers Association of Maryland Technical Summit include access to all of the discussions, vendors in the demonstration hall, breakfast, and lunch.
Brewers Association of Maryland Member Passes – $75.00
Non-Member Passes – $125.00
>>>>> PURCHASE YOUR PASSES TODAY
Conference Itinerary
08:30 – Breakfast
09:00 – Welcome from the Brewers Association of Maryland
09:05-10:15 – Keynote Address "Exciting Safety Resources for Breweries", Matt Stinchfield, (Safety Ambassador , Brewers Association)

The content is in four parts: 1) BA's commitment to safety; 2) a discussion of helpful safety resources for brewers with an emphasis on including free, valuable brewer resources, such as BA-developed Best Management Practices, video education, Forum interaction, and presentations; 3) an overview of the hazard assessment process; and 4) a rundown of some commonplace safety concerns for brewers. Since each state has known peculiarities having to with safety laws, OSHA, etc., Matt will also address state-specific programs.
Brewing & Fermentation Quality Track
10:30 – Sensory Methods and EvaluationThis seminar is an introduction for breweries considering adding, or explanding, their sensory programs.
11:15 – Reliable Fermentations, Knowing the Future, Jasper Akerboom, PhD (Jasper Yeast)

Yeast is often seen as a "black box" ingredient turning your sugary wort into the beer that everyone craves, but no one understands. It is a living organism, in a symbiotic relationship with you as a brewer. It receives sugars and nutrients, and delivers alcohol, CO2 and aroma/flavor to you in return. It has needs, demands, can be temperamental and uncooperative, but it can perform an incredible biological feat and produce truly wonderful beer. It's your most important employee, and it needs to be treated as such.Here we will discuss how to understand yeast better, to get reliable fermentations, and to reduce the one thing a brewer does not want to get, which is surprises.
12:15 – Lunch
13:15 – Emerging Brewing Techniques, Michael Tonsmeire (Mad Fermentationist/Sapwood Cellars)Join the Mad Fermentationist for a conversation about emerging brewing and fermentation techniques. With topics covering barrel sourcing and maintenance, sourcing microbes etc., this exploration of non-traditional fermentation provides insight into a growing market segment.
14:15 – Preparing a Lab in Your Brewery Panel Discussion, Jasper Akerboom (Jasper Yeast) | Michelle McHugh (Union Craft Brewing)
15:15 – Mitigating Oxidation
Brand Quality Track
10:30 – Trademarks! Do I Need Them? Panel Discussion, Hank Abromson, Esq. (Henry Martin Law) | Julie Verratti (Co-Founder, Denizens Brewing Co.) | Bill Butcher (Founder, Port City Brewing Company)

We've all read the articles and heard the chatter. Confusion in the marketplace, infringement on intellectual properties, and unrestricted use of another company's branding have all been cited in trademark disputes in the industry. This panel will discuss why a brewery should protect it's identity, build strategies to ensure the brand remains strong, and how to succeed and overcome potential disputes.
11:15 – TTB Updates, Greg Parnas, Esq.

Learn about updates in the world of the TTB. From licensing to COLA application submissions, this talk is a great introduction, or refresher, course for anyone submitting applications and requests to the TTB.
12:15 – Lunch
13:15 – Identifying Your Brand, Kat Feuerstein & Nathalie Cone (Gilah Press + Design)When you think of a brand you connect with, what is it that stands out to you? Is it the way their product looks, behaves, tastes, is it the way they carry themselves, the cause they've taken on, how they connect with you on some personal level? All of the above? Join us as we delve deeper into the meaning behind your brand, and how to create a visual identity with legs.
14:15 – Giving Your Brand a Voice Panel Discussion, Liz Murphy (Naptown Pint) | Richard Fawal (Publisher, DCBeer and Junto Media) | Mary Romeo (Bee More Social)

You've developed the perfect brand identity and you're being noticed! Be sure that your brand's voice is heard–loud and clear. Explore ways ensure that the tone is set for success and learn about being heard by an engaging audience.
15:15 – Distribution: A Self-Guided Business Model, Julie Verratti (Co-Founder, Denizens Brewing Co.) | Dan Kennedy, (Founder, Free State Craft Beer Delivery)

Entering the marketplace and selling beer beyond the taproom is not an insurmountable task. For breweries considering a self-distribution model, this talk covers topics that should be considered prior to selling and delivering the beer you work so hard to brew.
About the Brewers Association of Maryland
The Brewers Association of Maryland (BAM), founded in 1996, is the non-profit trade association of Maryland brewing companies. The mission of BAM is to grow, promote and protect the Maryland craft beer industry.